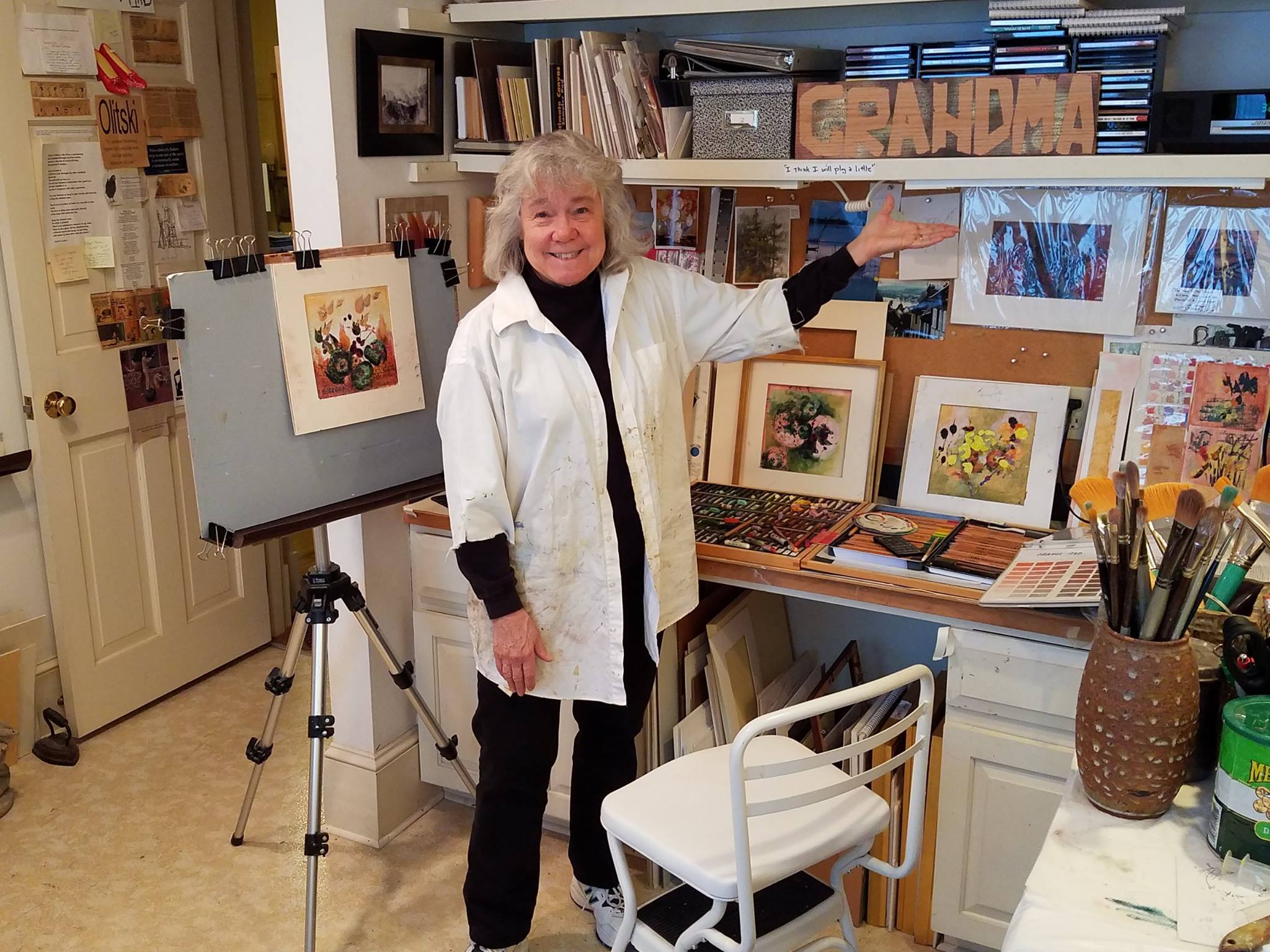 Betsy Derrick
Betsy, a long-time resident of Hanover, New Hampshire, received her Studio of Art degree from Skidmore College.
Betsy is best known for her landscape paintings of New England and France. Inspiration for her landscape paintings, often described as subtle and poetic, comes from places she has visited or has simply imagined.
Recent works are of scenes inspired by wanderings in small wooden boats her husband has built.