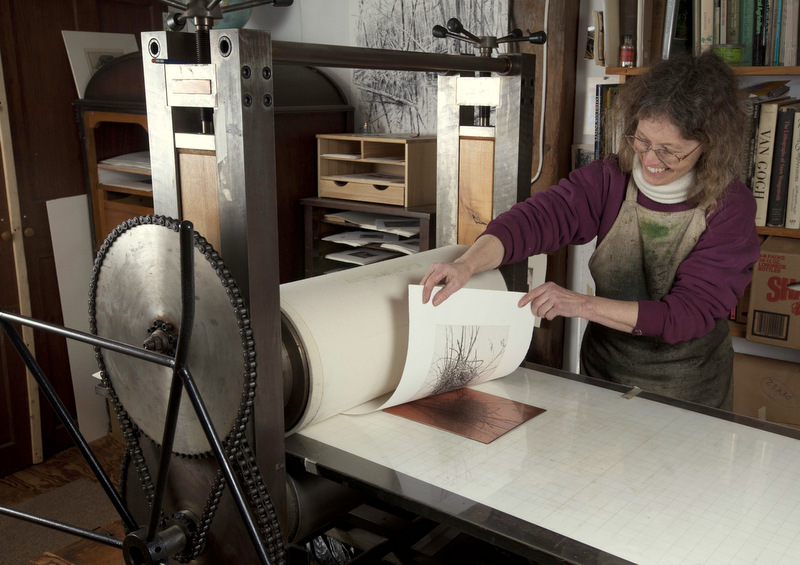 Ann Eldridge
Bradford, NH
Ann graduated from Massachusetts College of Art with a degree in printmaking. She has illustrated a seedling guide and the French Menu Cookbook and collaborated on handmade books based on Robert Frost poems.
Ann is committed to the outdoors, writing for a local newspaper and volunteering for conservation programs. She is fascinated by the strange and complicated lives of amphibians, reptiles, insects, in part because they have been
on the planet so long.
Ann's prints and drawings are all true stories, using the traditional intaglio process which has remained largely unchanged since the 1400's. She is a juried member of the NH League of Craftspeople and the NH Artists' Association.