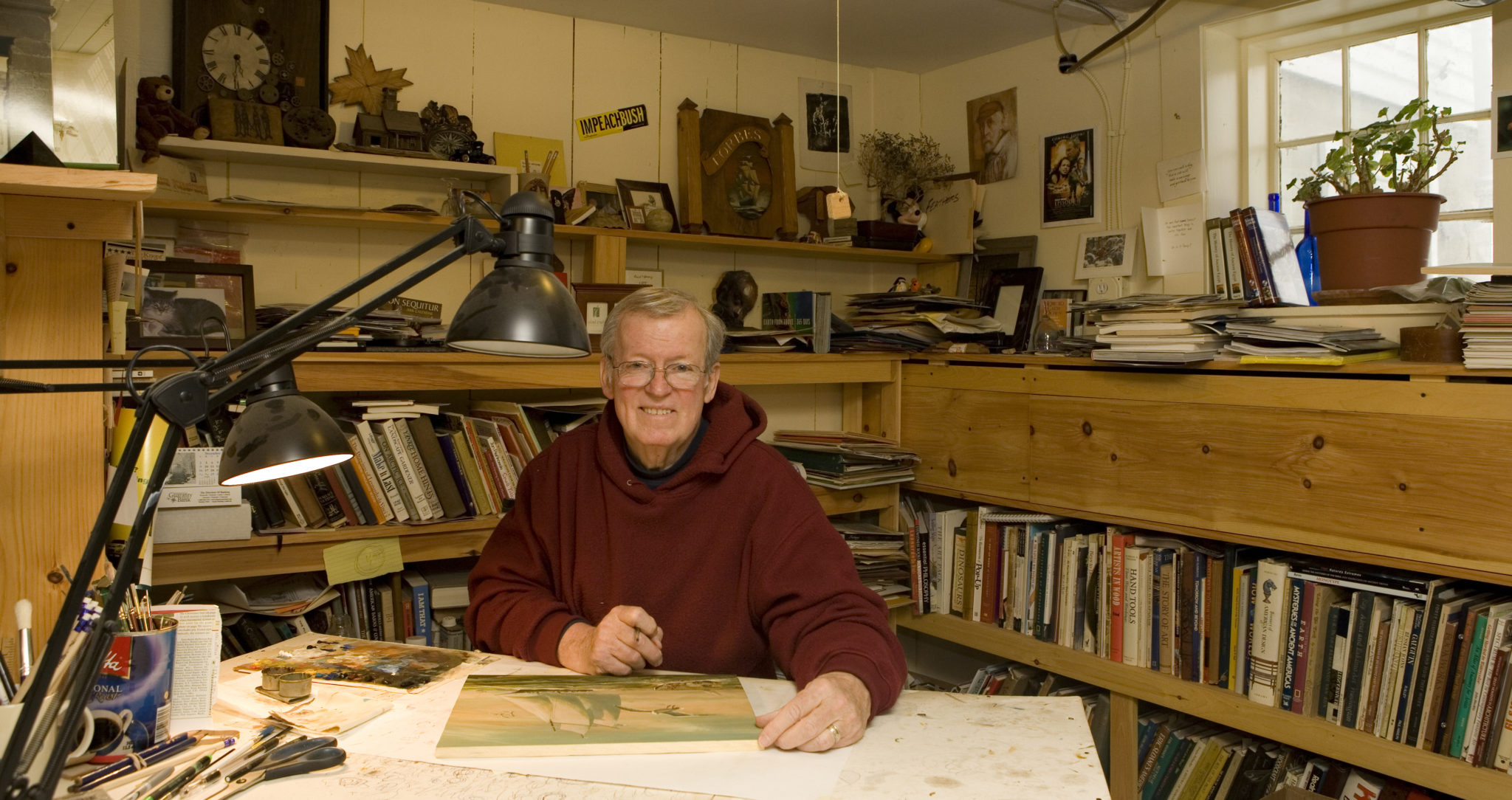 Lawrence Forbes-Wolfe
Piermont, NH
Lawrence studied art at the Art Center School of Design in Los Angeles, CA and worked in an animation studio. Later, as a freelance artist, he did layout and set design for a Disney production of a children's television show and constructed audio-visual models for a California public school.
From 1969 to 1972, Lawrence lived in London, England, where he continued his work on monoprints and developed an interest in maritime art and restoration of old sailing ship paintings. While living in New York City from 1972 to 1985, he exhibited his ship paintings in galleries and shows up and down the East Coast.
In 1986, Lawrence moved to Piermont, NH with his wife Diana. He continues to create and exhibit monoprints and other creative pieces.