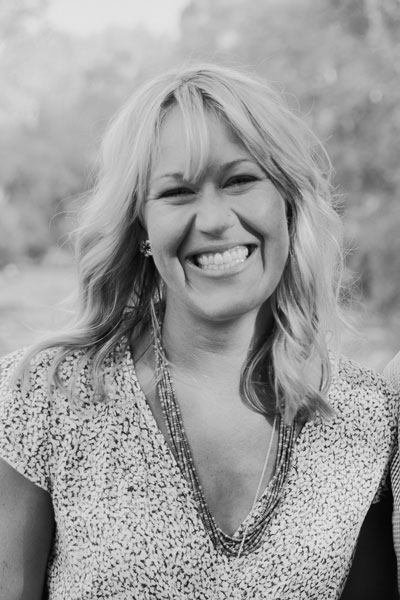 Louisa Berky
West Lebanon, NH
Each time someone asks me what I do for a living and I respond that I am a metalsmith (or jeweler or silversmith or some variation of the three) their response is always "Wow, how did you get into that?". I think hmmm…. how did I get into this? I always knew that I had a desire to create growing up. My room was always scattered with half realized craft projects. My poor family could always count on receiving some kind of homemade gift for Christmas, either scrapbooks (a favorite of mine), various art projects I had done in school, and now more recently jewelry! I had always considered art a hobby of mine. Never a serious endeavor.
I chose my college not for what kind of art program it offered, but on the quality of their rowing program. I settled on Williams College in Williamstown, MA and spent 4 years identifying myself as a varsity athlete and a rower. Fast forward to my senior year of college and I took a metal and plaster sculpture class. I never got around to the plaster part of the course description because I was introduced to welding and I was immediately hooked! Most of the sculptures I created in the course were all made of steel rods welded together to create twisted or pod like organic structures. Thus began my obsession with metal…. I graduated from college and then was struck with the upsetting realization that art now took a lot of effort to pursue. I moved back home to Aspen, CO and went in search of another metals class, which led me to my first jewelry class. After the first class I was hooked and now my poor family was receiving all my beginner jewelry projects as Christmas presents (see, still saving money!!).
My next move was chasing my college boyfriend to Denver and then a search for a jewelry school. I luckily stumbled upon the Clear Creek Academy of Jewelry and Metal Arts where I have been a student ever since! It took a while for me to realize that I just wasn't happy if I couldn't spend my days using my hands and making something that is tangible. I am still struggling with the idea that your job can actually revolve around art, but the more time I spend in the studio working with wax (more about this to come), casting, or the hours I spend polishing, the less I can imagine doing anything else!