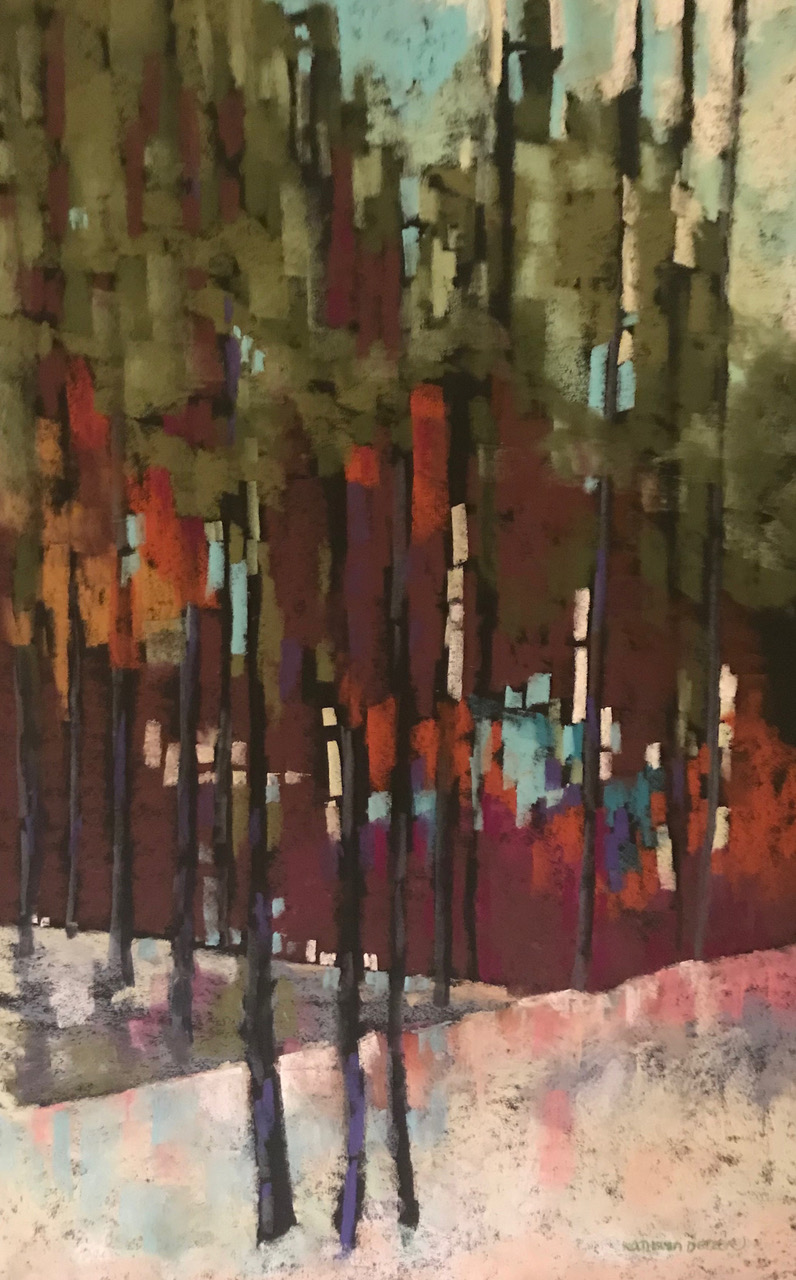 Kathryn Detzer: "Through the Trees"
March 1, 2019 – May 31, 2019
Kathryn Detzer's"Through the Trees" invites viewers to notice the ways that light filters through the forest in of all its seasons. Detzer has been working in pastel for over 20 years, but for those familiar with her work, these are a diversion into the realm of the abstract.
Image:  Kathryn Detzer, Reaching Northward, 2018, pastel on Mi Tientes sanded paper, 34.5 X 24.5", 2018
Matthew Sergeant: "Photographic Vision"
December 7, 2018 – February 28, 2019
Matthew Sergeant's "Photographic Vision"explores a new visual space between movement, time, and perspective. Sergeant, who lives and works in Vermont, created his latest body of work by designing and building a digital camera to operate outside of conventional photographic formats. The resulting images are a mix of realism and abstraction with landscapes, rivers, rocks, and trees translated into a flowing stream of tones.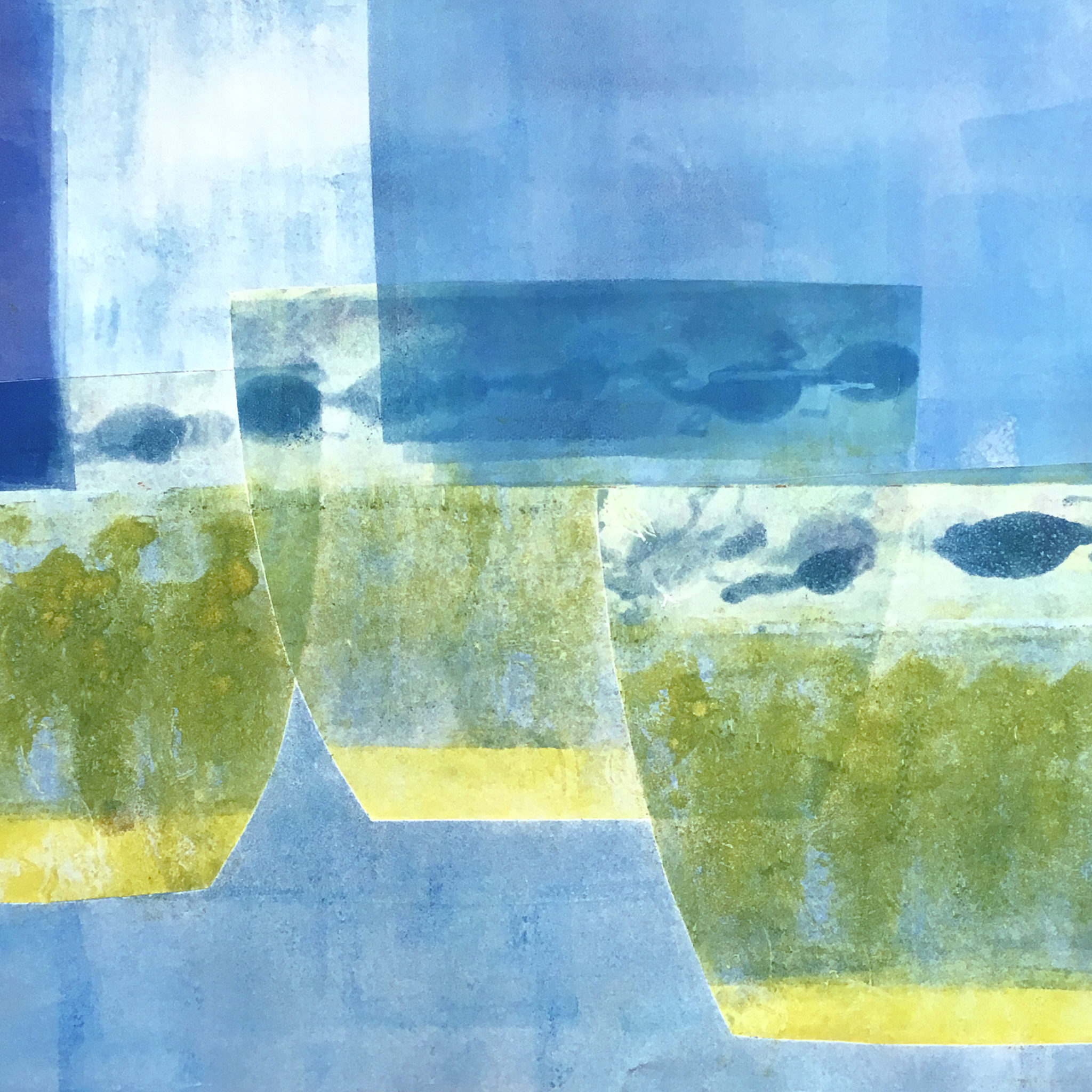 Patty Castellini: "Abstract Monotypes"
September 7, 2018 – December 6, 2018
Drawing on her long relationship with ink, brayers, and the printmaking process, Castellini mixes inks and paints in unconventional ways, producing an art of possibility and expressing the infinite properties, color combinations, compositions and visual textures of the medium.
Image: Patty Castellini, Full Vessels, 2018, monotype, 8 x 8". Photo Credit Athena Tasiopoulos