Current and Upcoming Exhibitions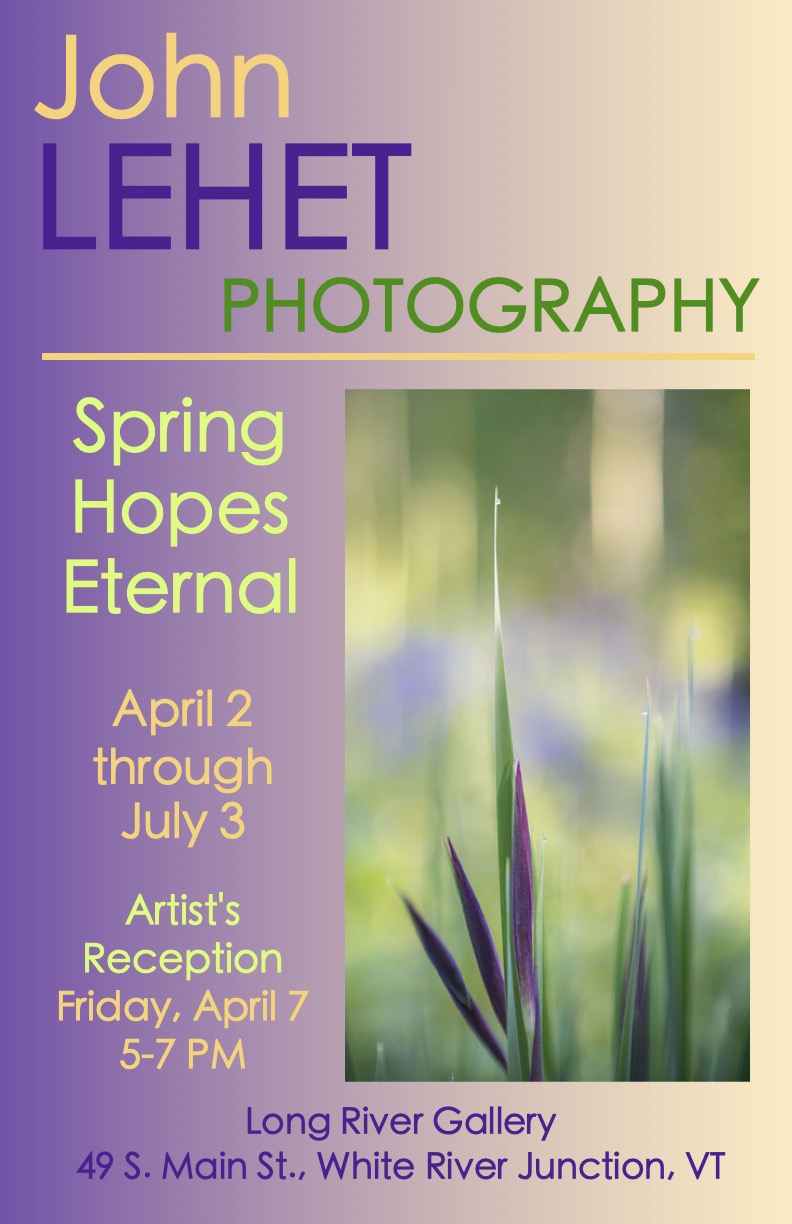 New Exhibit: Spring Hopes Eternal, John Lehet, April 2nd -July 3rd
Artist's Reception, First Friday April 7th, 5-7 pm
Vermont photographer John Lehet presents Spring in all her glory, from first buds to swollen brooks.
John Lehet has been making archival, carefully crafted fine art photographs for over 40 years. With a unique way of seeing things and a deep understanding of his medium, from silver emulsions all the way to raw digital data, software, and pigment ink, John is a master of his craft.
 "One of the most interesting things about photography for me, always, is the mystery of how a photo works, how it sticks in one's mind and keeps resonating." I first noticed this sitting long hours in the art library at Dartmouth College in the 70s and early 80s, pouring over books by famous photographers. What was it about some of those images that rang me like a bell, and kept ringing over the years? Of course, some of it can be explained: by having good composition, a good technical execution, etc. But there's some mystery. Tapping into that mystery is in a way, for me, tapping into THE mystery."
Come get your fix of mystery, wonder and SPRING, no matter what the weather.