Current and Upcoming Exhibitions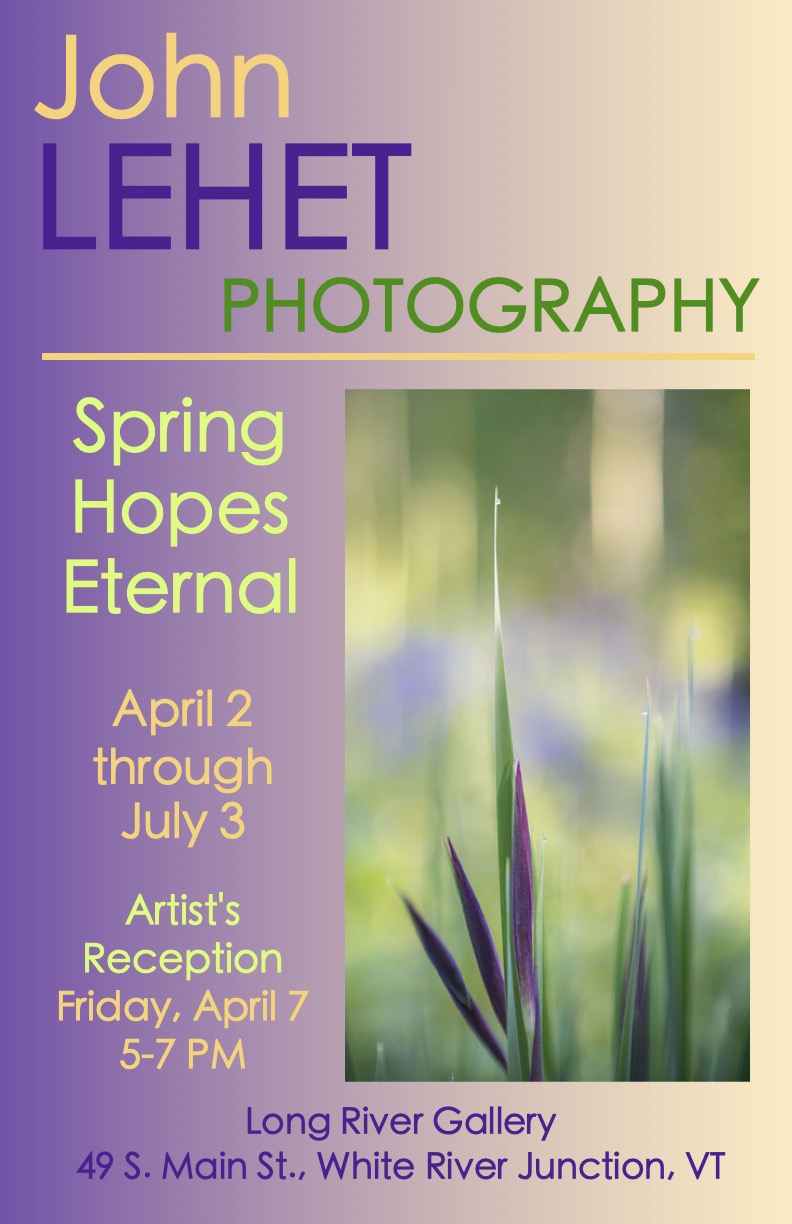 New Exhibit: Spring Hopes Eternal, John Lehet, April 2nd -July 3rd
Artist's Reception, First Friday April 7th, 5-7 pm
Vermont photographer John Lehet presents Spring in all her glory, from first buds to swollen brooks.
John Lehet has been making archival, carefully crafted fine art photographs for over 40 years. With a unique way of seeing things and a deep understanding of his medium, from silver emulsions all the way to raw digital data, software, and pigment ink, John is a master of his craft.
 "One of the most interesting things about photography for me, always, is the mystery of how a photo works, how it sticks in one's mind and keeps resonating." I first noticed this sitting long hours in the art library at Dartmouth College in the 70s and early 80s, pouring over books by famous photographers. What was it about some of those images that rang me like a bell, and kept ringing over the years? Of course, some of it can be explained: by having good composition, a good technical execution, etc. But there's some mystery. Tapping into that mystery is in a way, for me, tapping into THE mystery."
Come get your fix of mystery, wonder and SPRING, no matter what the weather.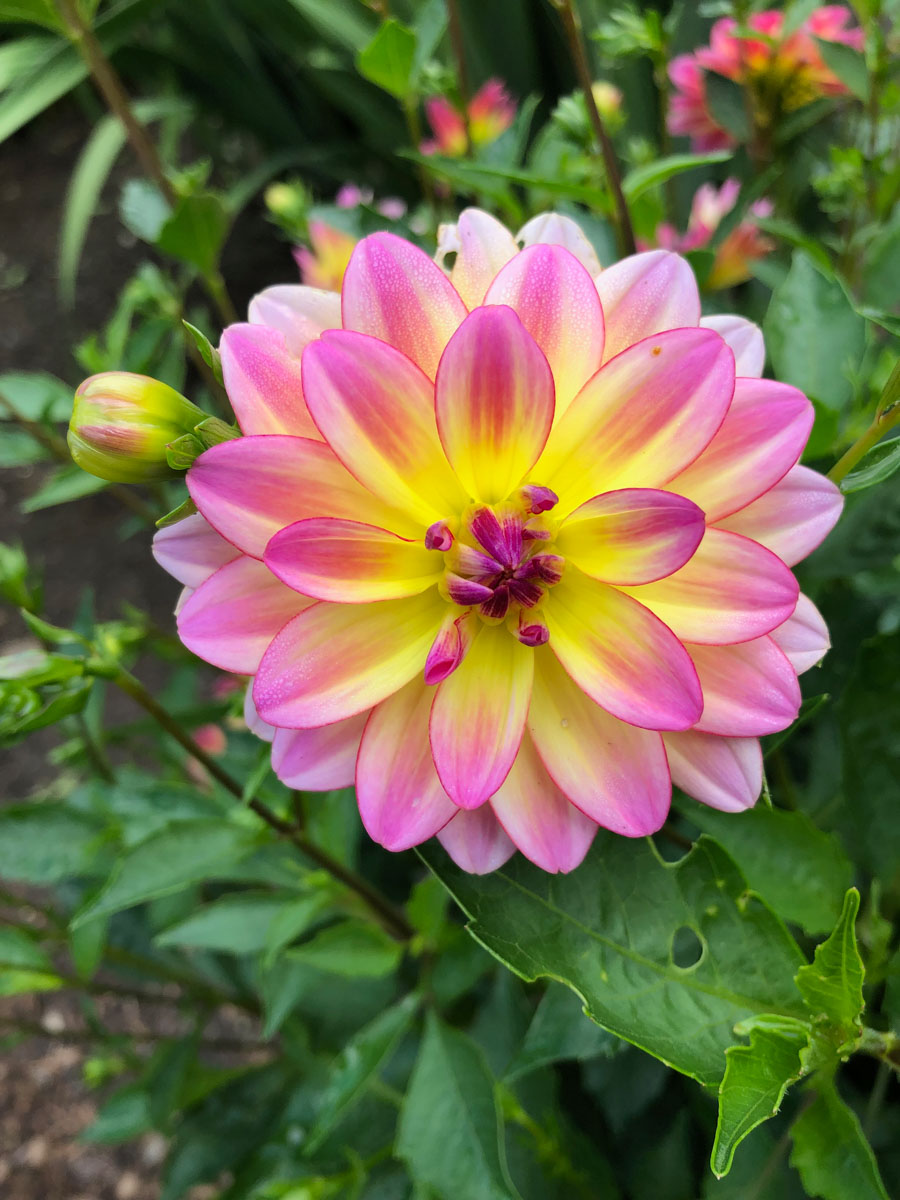 Exhibit in "Bold Botanicals"
Summer 2023 Group Show at Long River Gallery
49 S. Main Street White River Junction, VT
July – August, 2023
Let's bring the garden to the Gallery!
This group exhibition will open in July when people are enjoying all that our gardens and farmer's markets have to offer.
Bold Botanicals is open to artists 18 and over who live in Vermont, New Hampshire, or Western Massachusetts. There is a small entry fee ($10 for the first piece, $5 for the second) for artists who aren't currently represented by the Gallery.
Works should have flowers and other plants in the natural world as the main subject. We will be looking for beautifully captured or imagined creations with an emphasis on color and form. Each piece must be original in concept, design and execution and must be for sale.
Work may be framed, free-standing, or suspended. Two-dimensional work should be well-framed. Artwork will be considered based on concept, execution, and presentation and final selection is at the discretion of the Gallery.
Submission deadline: June 4, 2023
If you are interested in submitting work for this show, please Click here to fill out our entry form.