Current & Upcoming Exhibitions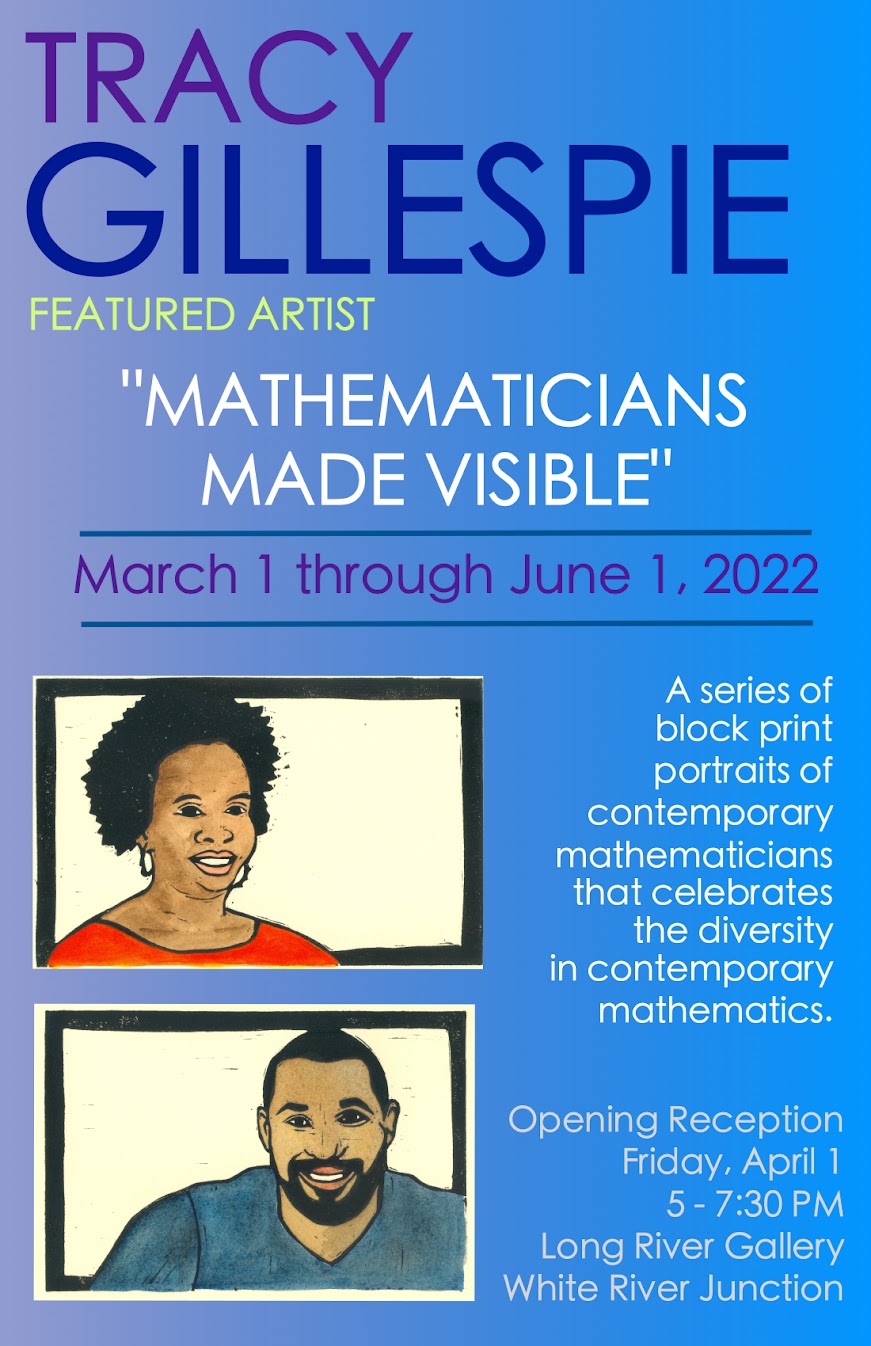 Mathematicians Made Visible, Tracy Gillespie
March 1st – June 1st
*** Artist Reception Friday, April 1st 5 PM – 8 PM ***
Tracy Gillespie is a middle school math teacher and a block print artist. She says, "I had this idea to make a really good-looking math poster about how cool pi is and some of the history behind calculating pi, and as I was doing my research I was thinking: why do all of these mathematicians look the same?"
She then thought about her experience as one of two female math majors in college and decided to do something to help provide a more diverse population the ability to visualize themselves as mathematicians.
Her goal is to create a series of 12 portraits of contemporary mathematicians from under-represented groups. When completed, she'll turn the portraits into posters and make them available to teachers to print out and put up in their classrooms. She has finished nine of the portraits so far, and framed originals are for sale in the gallery. There was an excellent article on the Valley News about the show. https://www.vnews.com/Out—About-Math-teacher-creates-posters-to-amplify-lesser-known-mathematicians-45352185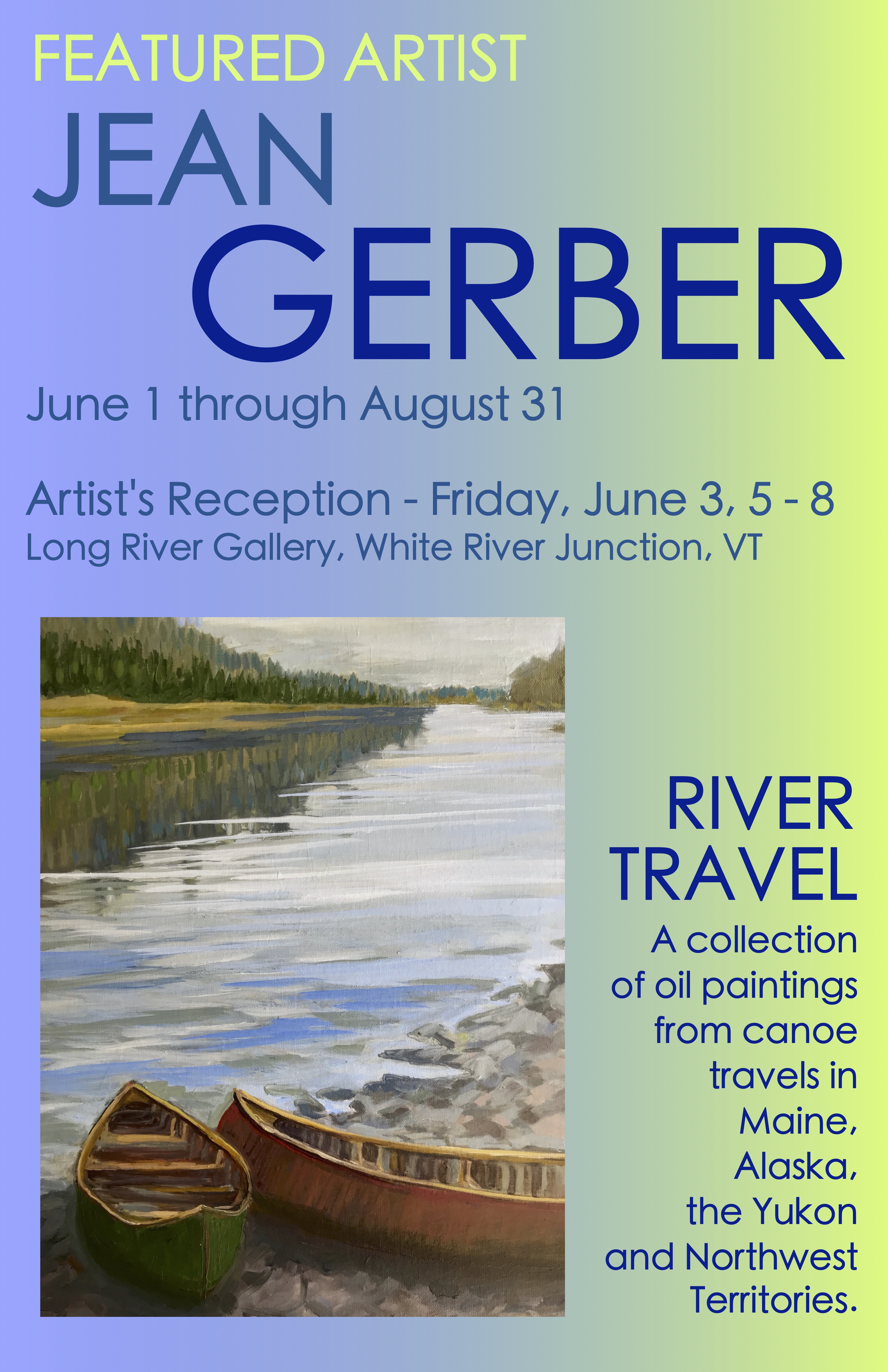 River Travel, Jean Gerber, June – August
Our next exhibit (June -August) will be of Jean Gerber's work. Jean lives and paints in Thetford Center, Vermont. This show will feature her work inspired by far Northern trips – Alaska, the Yukon and Maine.
Join us to meet the artist and enjoy live music on First Friday, June 3rd, 5-7 PM