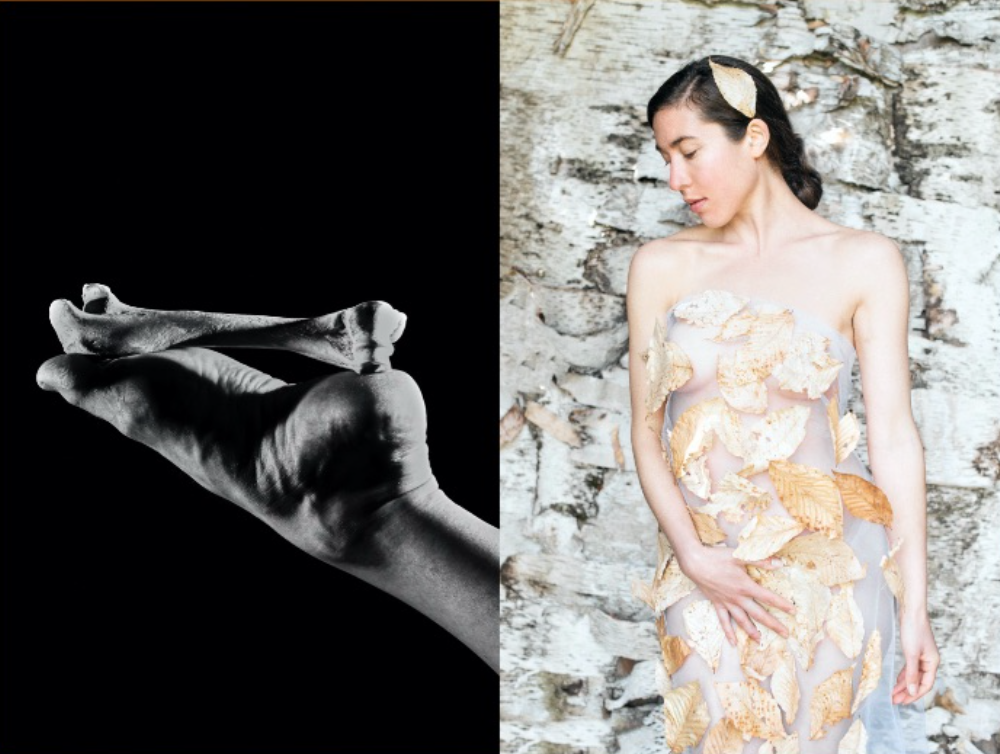 Alycia Kravitz: Metamorphosis
Kravitz grew up in Hartford, VT and is now a professional photographer in New York City. She has been home in Vermont since March.
The series is called "Metamorphosis," and comprises two thematically linked but visually distinct sets of images, all made during quarantine in Vermont. They are all self-portraits, made using natural materials from the area. Kravitz says: 
"I conceived of this project to express the disparate impulses I, and I'm sure many others, are experiencing during the pandemic. Darkness and destruction mixed with hope and light. We are part of the natural world, and we too travel through the cycles of birth, maturation, decay, death and, perhaps, rebirth. The images are a meditation on this kaleidoscopic range of emotion during a global emergency." 
The exhibition is on view September 1st to November 30th, 2020. A small, ticket only reception with the artist will be held in October. Please let us know if you are interested in attending. More information will be sent closer to the event.