Upcoming & Current Exhibitions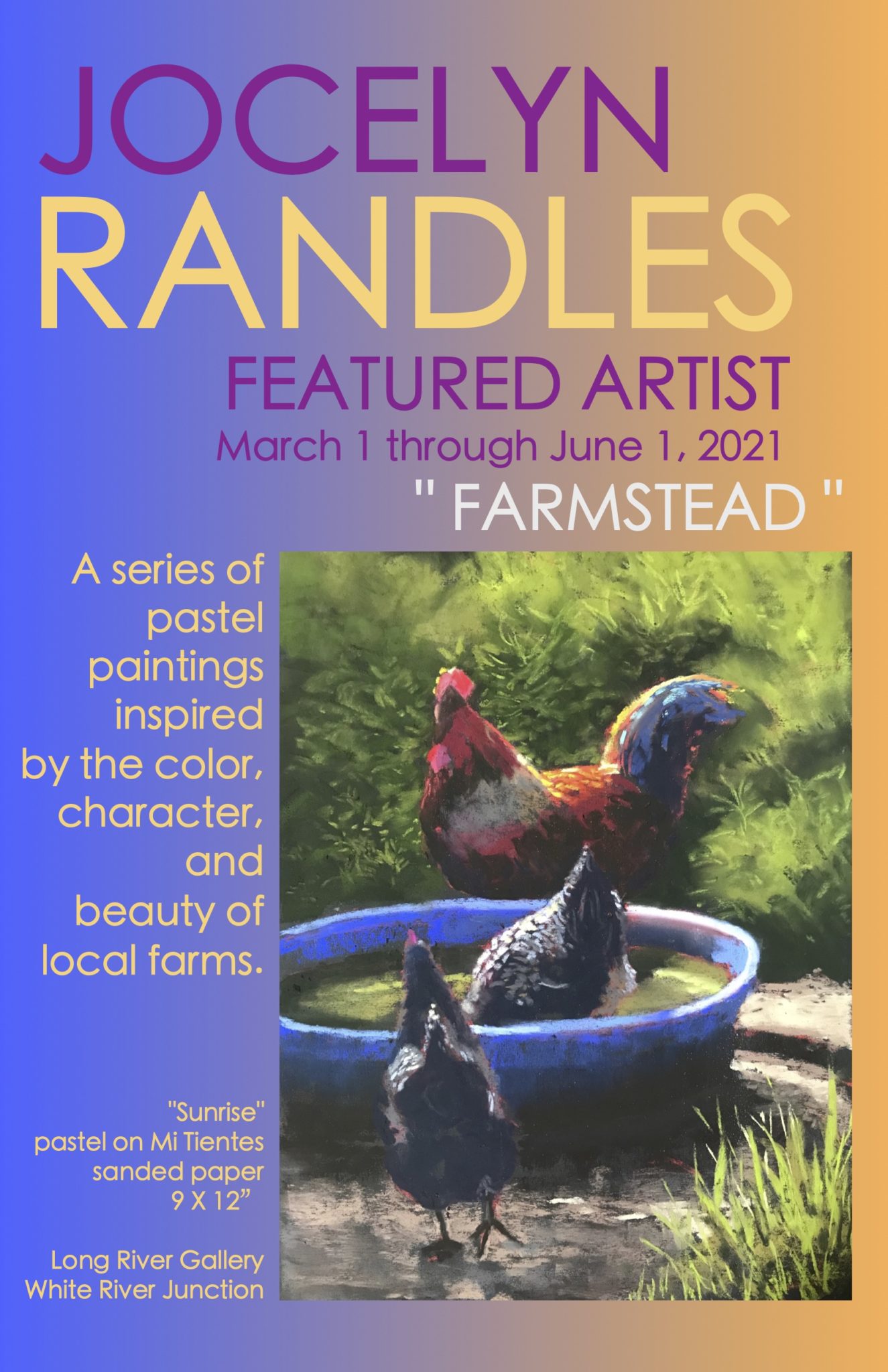 Farmstead
March 1st- June 1st
Please join us in welcoming artist Jocelyn Randles' exhibit, "Farmstead," a series of pastel paintings inspired by the Vermont farmstead.
Originally from the grey suburbs of London, Jocelyn has now escaped to the hills of North Pomfret, Vermont.  She loves the sense of space and the way the light and colors change so dramatically with the seasons, and she takes delight in the local farm animals.  Jocelyn's preferred medium is pastel as it is immediate and versatile.  After planning her painting with sketches, she usually starts with a wet underpainting on sanded paper and applies dry pastel over that.
The subjects of the Farmstead series are taken from reference photos.  Jocelyn spends a lot of time watching the animals and tries to incorporate their personalities into the paintings.  The cows are curious and seem to have defined roles within the herd.  The chickens have a rather dotty collective consciousness, and the ducks roam in gangs. 
The Shift series is more focused and comes from a contemplation on aging.   Jocelyn recognizes that her body has lost color and definition with age, but that she has gained a sense of peace and equanimity.  This realization has come into sharper focus within the past year.  She uses the landscape at dusk as a metaphor for this; the color drains from the land and the eyes look upwards toward the sky.  The lighted windows represent the artist (or anyone who identifies with this train of thought!).
Jocelyn has only just started showing her work and welcomes any feedback or questions.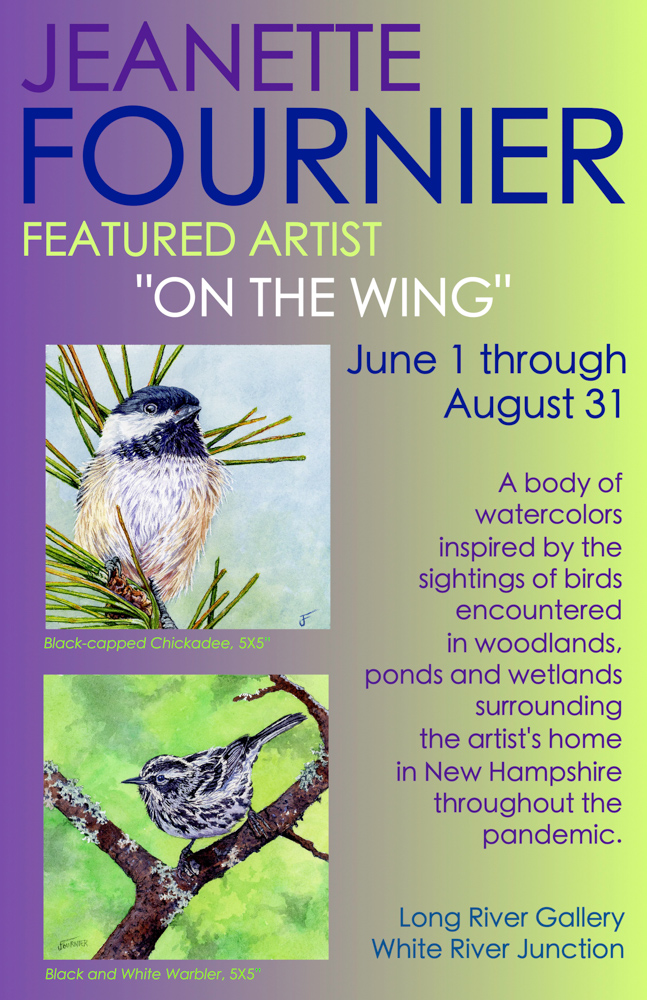 On the Wing


Jeanette Fournier, June through August 2021
With the stay-at-home directive of the past year, watercolourist Jeanette Fournier of Littleton, NH has been doing a lot more bird watching.  Her work is inspired by a love of nature and the animals and birds found in the forested regions of northern New Hampshire and Vermont. She says, "With time on my hands, I decided to create a body of bird artworks featuring all the birds sharing my backyard and the surrounding woodlands, a pond and the wetlands near my studio.  This exhibit will be a selection of the artworks created for this series so far." Stay tuned for more information on opening date and artist reception.