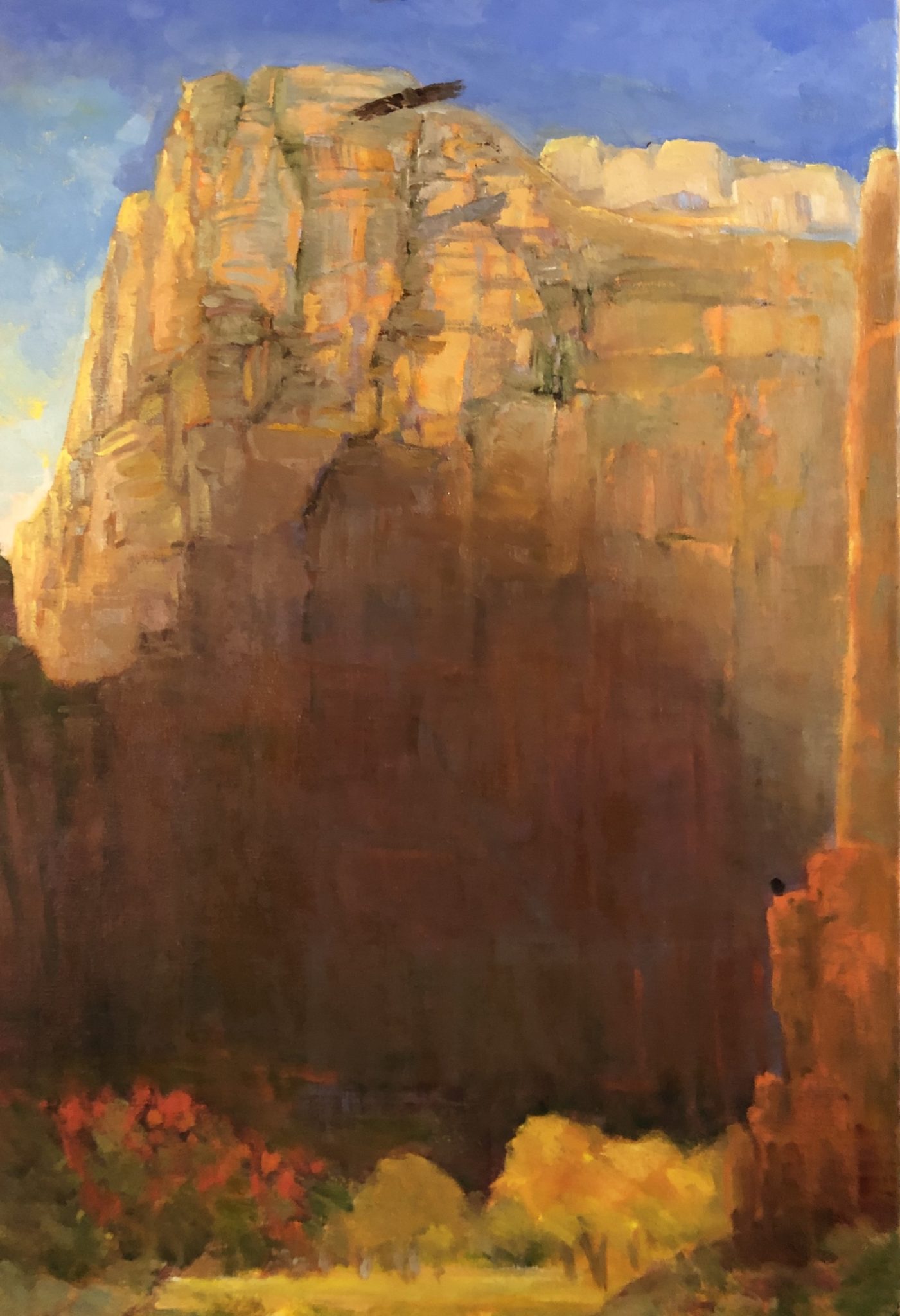 Joan Hoffmann: America's Public Lands: National Parks and Monuments 
January – March 2020
"In art is the meaning of experience. Our free spirit and our public lands go hand in hand." – Joan Hoffman
National parks offer us a way to appreciate the beauty of our nation's wild places and observe animals in their natural habitat, as well as to learn about our natural history and different cultures.
Joan Hoffman, often known as "the National Park painter" paints impressionistic oil and watercolor landscapes en plein air in National Parks and Monuments or places that will become monuments. She is dedicated to painting, teaching and preserving the wild landscapes that she explores. Her impressionistic oils evoke a poetic sense of place, and she recently returned from Zion National Park in southwest Utah, home to steep red cliffs, deep chasms, the Virgin River, waterfalls, and Emerald Pools.
Joan also lectures on the History of American Landscape Painting, National Parks, Public Lands
and wilderness areas and participates in Artist-in-Residence programs in three National Parks: Yosemite (2005), Marsh-Billings-Rockefeller NHP (2016), and Zion (2019). She lives in South Royalton, VT and exhibits and sells her oils and watercolors at her studio there and at Long River Gallery, VT and Cow Canyon Trading Post, UT. Joan is teaching a watercolor class at AVA Gallery and Art Center this winter.
 We will hold an artist reception for Joan on February 7th First Friday.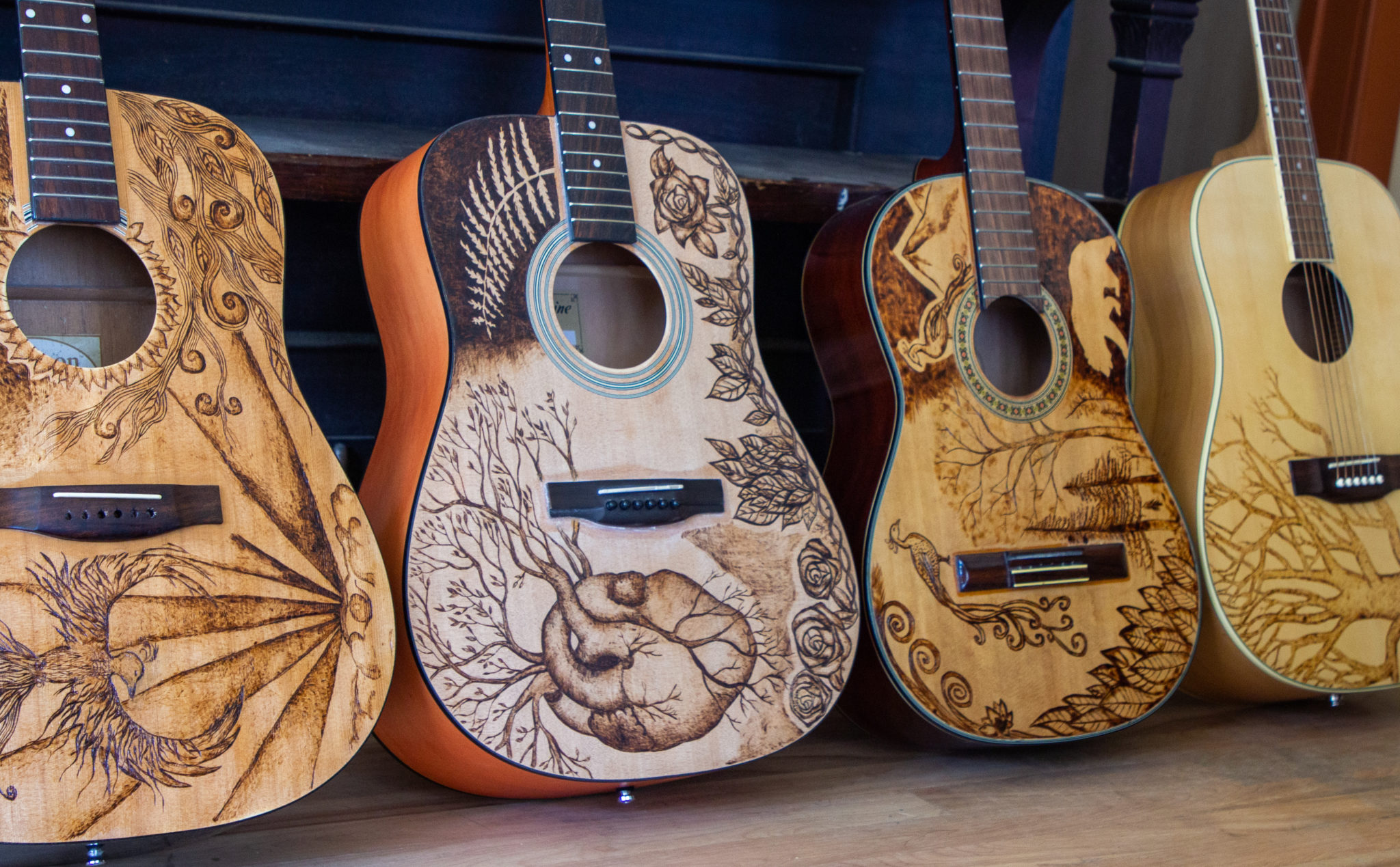 Jenna Rice: "Guitar Tattoos"
September 6th 2019 –
Pyrographer Jenna Rice burns designs into the faces of musical instruments. A musician herself, Jenna has been doing pyrography for many years, but married the two art forms when she built her first guitar and burned a maple tree on the face. She now searches yard sales and thrifts stores for interesting guitars and ukuleles to burn. Jenna's works often feature images with symbolic meaning, as well as those of nature, forests, and animals.
Driven by a constant need for trying new things, Jenna has experimented with many different forms of art, including painting, pottery, poetry, and photography, before settling (for now) on pyrography and songwriting. Last month, Jenna released her debut album of original music. You can find her playing at various venues throughout the Upper Valley and beyond.
When not creating, Jenna can be found hiking, traveling, canoeing, adventuring, and exploring and gathering inspiration for her next project. She lives on a small farm in Wethersfield, Vermont with her partner Greg (also a songwriter), a dog, a cat, 16 ducks, 5 turkeys, 40some chickens, 3 pigs, 5 sheep and 5 rabbits.