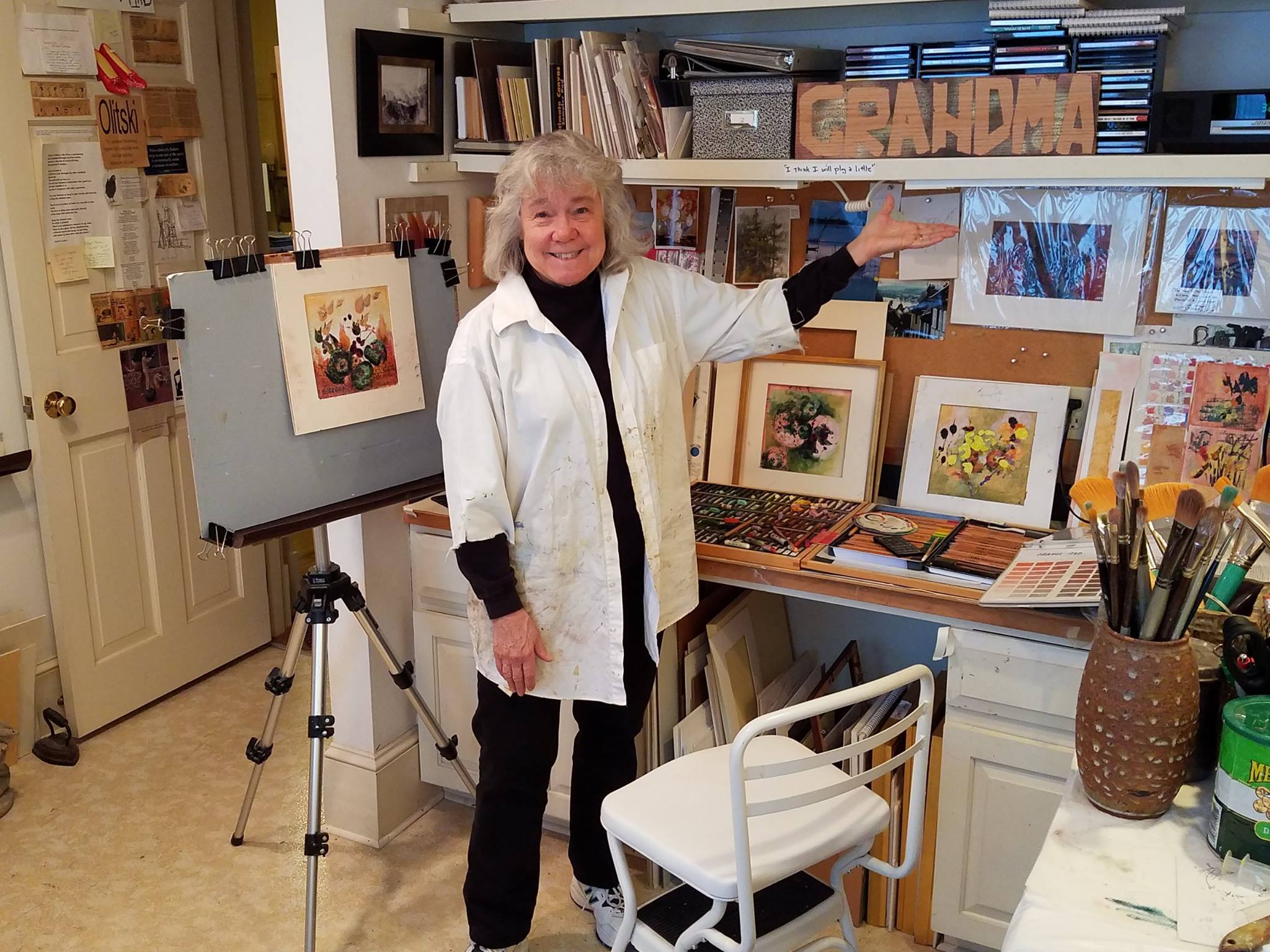 Betsy Derrick
Betsy Derrick received her BS in Studio Art Degree from Skidmore College.
She has exhibited her paintings in New England and in France.
Inspiration for Betsy's paintings, often described as subtle and poetic, comes from places she has visited, photographed, sketched or painted in pastel.
She uses these representational works as the foundation for later imaginary landscape and semi-abstract oil paintings.