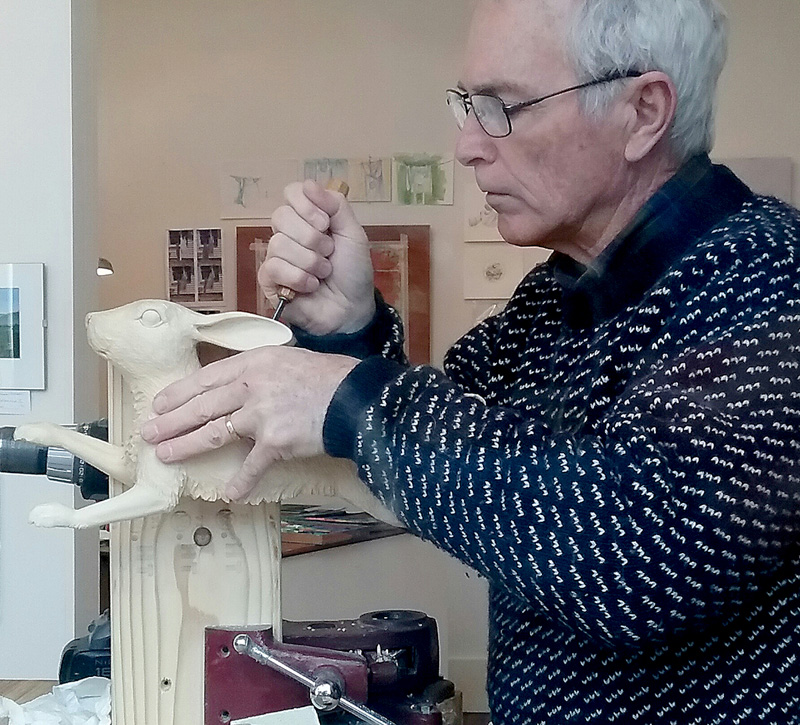 Chuck Kidwell
Chuck is a master woodcarver and bronze sculptor.
For 40 years he has worked in traditional methods using hand gouges and chisels with a mallet to create beautiful carvings as well as Bronzes that are sculpted by using wax and then cast in bronze.
He sculpts animals as well as pictorial reliefs and portraits
He grew up in Maryland but moved to Pensacola as a teen where he attended high school and finished college with a biology degree. Always interested in art and drawing as a child; he was introduced to woodworking through renovating boats and building a home with his
family. These two interests were ignited when Chuck discover woodcarving in his early twenties, while visiting Gatlinburg while hiking in the Smokies and was captivated by the skillful woodcarvings he saw in a gallery there.
After he returning home, he bought 3 tools, cut down a small tree and started teaching himself to carve. That was 40 years ago.
Chuck has been employed in Cast Iron foundry patternmaking and design as well as fine art bronze casting foundry work for 20 years. These skills he brings into sculpting in wood with fine detail and anatomical accuracy.
He enjoys the challenge of creating beautiful art.