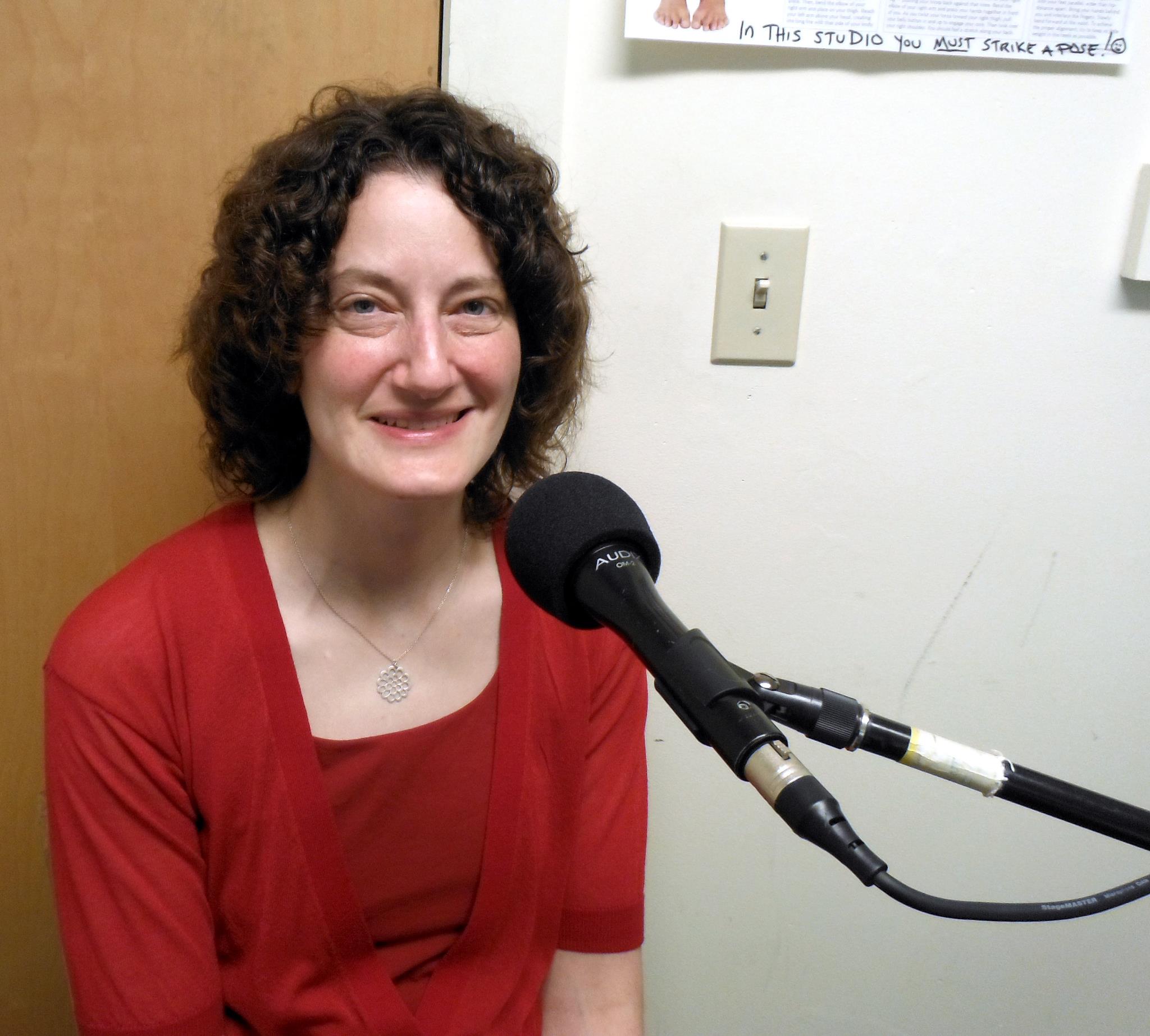 Elissa Campbell
Montpelier, VT
Hi, my name is Elissa Campbell and I'm a bookbinder.
I entered the world of bookbinding in the 2nd grade with my first creation," The Dog Who Couldn't Bark," using oak tag, construction paper, and staples. The cover and pages were cut into the shape of a dog.
I wouldn't revisit the craft until I was in graduate school studying Art Therapy. I worked part-time at a store named Paper Source, a store in Cambridge, MA. The craft had a great effect on me – I ending up writing my graduate thesis on using bookbinding in the Expressive Therapies.
Unfortunately, I once again abandoned the book arts after entering the "real world". A few years later, the company I worked for advertised a craft show where employees could exhibit their work. I thought, "Hey, I remember that time I made books…I liked that. Hmmm…" I started making books again – this time, it stuck.
Blue Roof Designs came to life in 2000. Yes, I live in a house with a blue roof. Actually, it's the second house I've owned with a blue roof.
In my studio in beautiful Montpelier, Vermont you will find me working with handmade papers from around the world, satin and brocade cloths, leather, and silky ribbons. I strive to create books that maintain the beauty and integrity of the materials with which I work. I especially love working with papers that are pieces of art, in and of themselves. All of the materials I use are acid-free to ensure the longevity of your photos.
I really enjoy making blank books – each book is meant to be transformed by the owner. I consider it "accessible art." The owner of one of my books will put his or her own life experiences into the book, making it truly one-of-a-kind.
Everyone has a story to tell…tell yours.