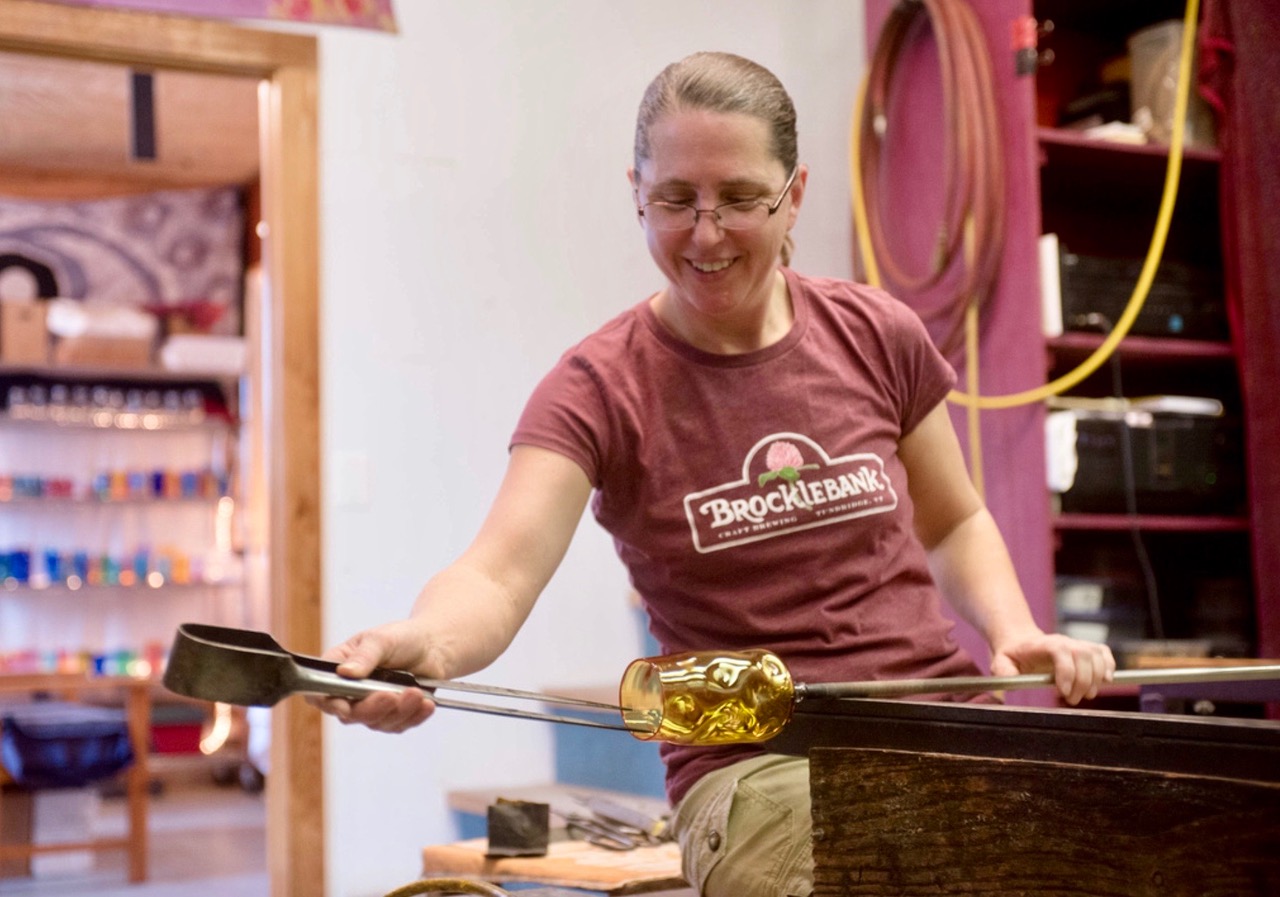 Janet Zug
Tunbridge, VT
There are so many things I love about glassblowing, First there's the hot stuff itself, what a crazy medium to work and play with! Then there's the challenge of executing high quality pieces from this pot of hot goo. I never get tired of it because it's always changing. Blowing glass is the best part, of course, but being a productive business person is equally as important as designing and creating work that I am proud of.
Having the freedom and ability to make bright and cheerful creations is very satisfying but my highest compliment is the feeling of joy people have when they experience beauty through a piece of my work. Using deep jewel-tones, I strive to create functional designs that inspire happiness.
Born in 1968, I started blowing glass in 1990 and established Zug Glass in 1992. Over the next 12 years I rented other artist's studios to create my designs and worked as a studio assistant for a variety of classes in Penland, NC and Corning, NY. In 2004 I installed my own hotshop in my home in Vermont. Zug Glass creations are available in fine galleries and American craft stores across the USA and in private collections around the world.